Innovation, Quality, Reliability – COVAC, synonymous with services, from planning to commissioning, and comprehensive after-sales support all in one place.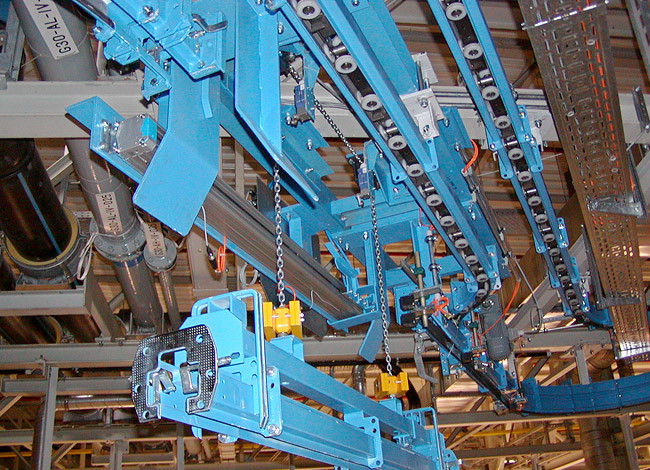 COVAC's service offering includes all activities necessary for project realization. Extensive assembly tasks are carried out under the leadership of experienced assembly managers, in collaboration with reliable partner companies. The company's in-house workshop handles manufacturing and custom developments. With years of experience, we possess core expertise in our respective fields of work.
Covac Elektro und Automation GmbH Leistungen
Consultation and Project Planning.
Consultation and Project Planning.
Consultation
Individual customer-oriented consulting.
Creating specifications (what and how) and requirement specifications (how and with what).
Planning services for automation systems, process visualization
process control systems, CNC controls, pneumatics, bus technology, and remote operation technology.
Project Planning.
Hardware Planning.
Software Development.
Database Systems and Archiving.
Control cabinet construction
We produce customized control cabinets for various applications across different industries. With electrical planning, design, and assembly of the control cabinets, we provide a complete spectrum of services all under one roof.
From conception to final inspection:
Power section
Control and automation section
Pneumatics
Customized control cabinet construction based on customer requirements and specifications
The foundation for efficient control systems.
Assembly and Installation.
Installation of machines and smaller-scale plant installations are conducted in-house, while larger projects are executed in collaboration with competent and established partners from our region or local companies involved in the construction, all in coordination with the client.
E-Check/Signal Testing
The documented execution of E-Check and signal testing is a prerequisite for a timely and successful commissioning.
Regular E-Checks ensure that the requirements of DGUV V3 and the electrical rules defined in VDE standards, along with the latest safety regulations, are adhered to, and all electrical devices are operated in proper and flawless condition.
During the E-Check, electrical installations and devices are periodically and appropriately inspected by an authorized electrical company. The inspection covers both stationary electrical installations and portable devices, along with documentation and the application of testing labels.
Risk Assessment for CE Conformity.
The risk assessment process determines protective measures for plants and machinery to prevent accidents.
Risk assessment is a central part of the CE conformity procedure.
To issue a CE marking that complies with EU requirements, a risk assessment is always required as part of the CE assessment procedure.
For designing or operating a machine as safely as possible, a systematic analysis of hazards is necessary. Identifying all potential hazards is crucial for subsequent risk minimization.
Risk assessment is a mandatory part of the conformity assessment procedure and is governed by EU legislation formulated in directives (e.g., Machinery Directive 2006/42/EC, Pressure Equipment Directive 97/23/EC, etc.), which is adopted into national law by all EU member states, such as the German Product Safety Act.
The hazard assessment primarily focuses on occupational safety, including workplaces, work processes, and manufacturing procedures.
It is prescribed in the Occupational Health and Safety Act (ArbSchG), the Workplace Ordinance, the Hazardous Substances Ordinance (GefStoffV), or the Industrial Safety Ordinance (BetrSichV).
A compliant and cost-effective CE management.
Commissioning and Instruction/Training.
Competent instruction/training of the operating personnel and a defect-free acceptance are the foundation for building further trusting customer relationships.
Documentation
EPLAN Elektric P8,
EPLAN CABINET
Support and Service
The customer can rely on us.
Office-based service with remote operation technology via modem or internet, VPN, SINAMIC.
Solution-oriented consultation.
Maintenance (inspection, servicing, repairs).
Updates.
Extensions.
Maintenance (remote support).
Remote Support/Remote Maintenance/Remote Monitoring.
For remote administration, all communication networks and connections that enable data transmission and reception are generally suitable. Depending on the characteristics of the connection, it can be used for simple command-line-based remote support or desktop-based graphical administration of the systems. Remote maintenance can be performed using the following transmission media:
Analog or digital dial-up lines via the public telephone network (ISDN or POTS).
Mobile networks with transmission technologies such as GPRS, EDGE, UMTS, or LTE.
Private IP networks.
Public internet.
Remote maintenance via dial-up connection.
Remote maintenance via mobile networks.
Mobile networks support both circuit-switched (connection-oriented) and packet-switched (connectionless) communication. The circuit-switched connection can be used as a dial-up line, while the packet-switched data transmission is utilized in conjunction with the internet. Transmission technologies like UMTS or LTE offer bandwidths in megabits per second, providing fast and efficient data transfer capabilities.
remote alarming software COVAC CIRA 
COVAC CIRA is a remote alarming software that is seamlessly integrated into a process control system. All parameters related to remote alarms, such as contact phone numbers, alarm types, escalation levels and times, as well as the currently active configuration, are directly configured within the control system.
In the event of an alarm, the control system activates the CIRA program. CIRA establishes communication with phone/SMS/messenger providers via secure HTTPS connections. It receives and processes responses from the alerted contacts and relays this information back to the control system. The software also allows for remote acknowledgment of individual alarms.
The system architecture is designed to enable communication via standardized web protocols, making it compatible with a regular internet connection and simple firewall rules.
CIRA continuously monitors the internet connection and the accessibility of the communication provider. As a result, the remote alarming software is self-monitoring, eliminating the need for manual or automated test alarms.
Furthermore, an optional feature called "Blackout-Watchdog" allows mutual monitoring, where the communication provider continuously monitors the communication readiness of the process control system from the outside. In case of significant failures such as widespread power outages or disruptions in the phone network/internet, the communication provider automatically triggers an alarm message.
Overall, COVAC CIRA provides a robust and efficient solution for remote alarming, ensuring the reliability and responsiveness of process control systems, even in critical situations.
Trainings/Workshops/Seminars
Solution-oriented consulting.
Maintenance (Inspection, servicing, repairs).
Service & Support

Projektanfrage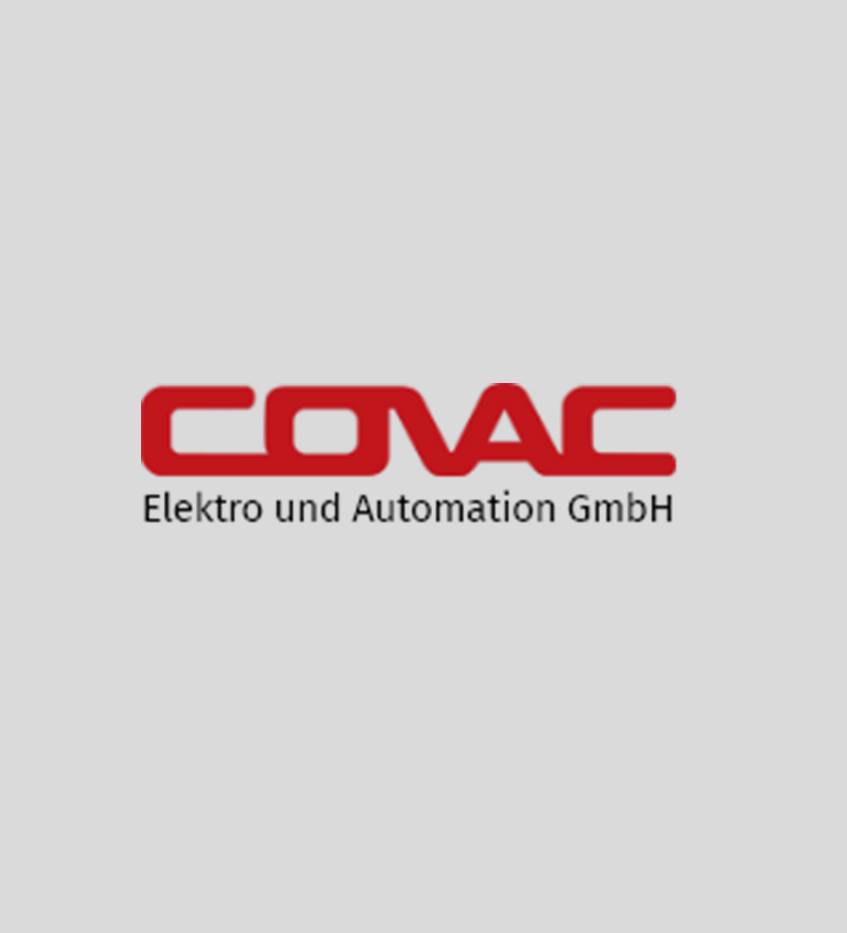 For any support or service inquiries, please contact our team directly. Alternatively, you can use our support request form.
Büro und Support
Tel.: 03591 3694-0
Mail: info@covac.de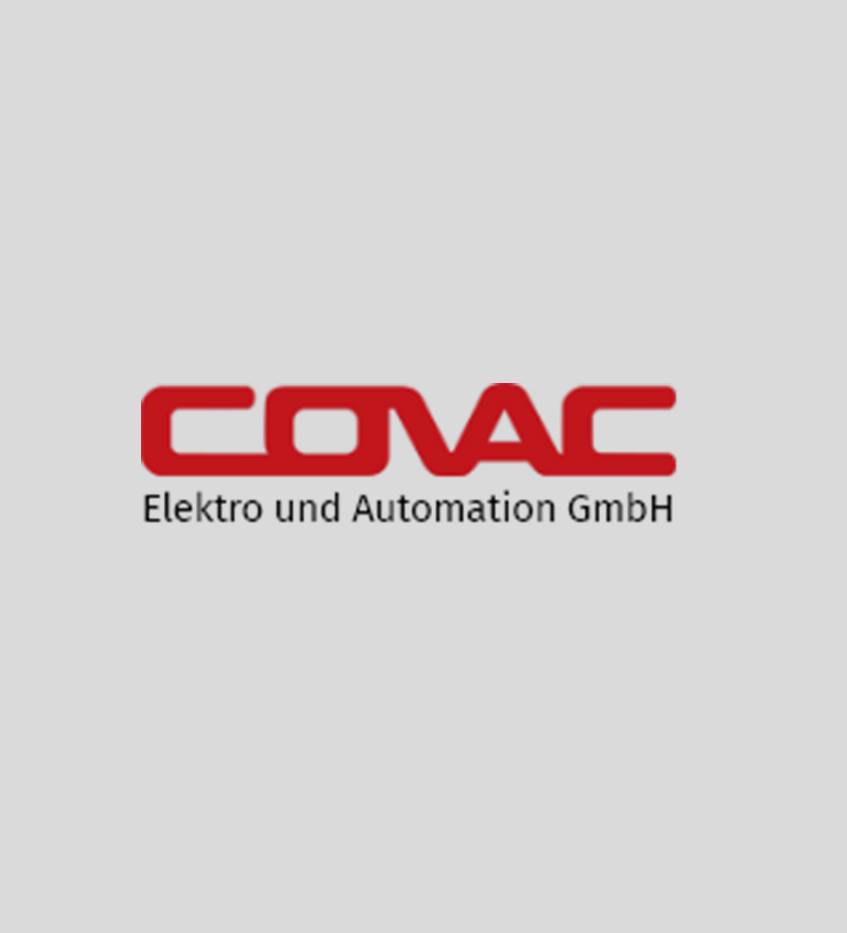 We would be delighted to hear from you and receive your project inquiry. Please share your ideas with us, so we can collaborate to bring them to life.

Büro und Projektanfrage
Tel.: 03591 3694-0
Mail: info@covac.de

Certification BetrSichV – Authorized Personnel for inspections in accordance with § 14 para. 1-3 and § 15 of the Explosion Protection Ordinance
Zertifikat als Download


We cover a broad spectrum. Innovation, quality, reliability, service & support, and flexibility
Our systems are meticulously designed down to the smallest detail to suit your products and their associated processes.
We have successfully automated processes in the energy supply, medical technology, automotive industry, chemical, food technology, energy, and environmental technology sectors. With this wealth of experience, we are the right partner to realize individual assembly solutions.