Special Machine Engineering – Reaching the Goal with Innovation and Experience
When special requirements are placed on the product and manufacturing, special machine engineering comes into play. Benefit from our experienced team of designers and engineers who have a wide range of successfully realized special machines.
Ready for Industry 4.0
COVAC Elektro und Automation GmbH is the specialist for all questions related to productivity enhancements through assembly automation and manufacturing automation. With a broad range of services and years of experience, we can prepare your production for Industry 4.0.
Our goal is to implement highly automated production processes. However, partial automations are often economically sensible as well. Automated processes become more transparent and easier to evaluate through vertical information technology integration. With this approach and tailor-made solutions, we prepare production processes for Industry 4.0.
Special Machine Engineering – Experience and Performance Range
Special Machine Engineering
Machine Controls CNC (Sinumerik)
Welding and Milling Portals up to 40 meters in length
Y-Steel Sleeper Bending Machines
Roof Tile Cutters
Slurry Processing Machines
X-ray Cabin for Assembly Inspection
Mobile Explosive Mixing Plants
Lift Jack Systems, Turntables, and Sliding Platforms
Transformable Bars / Hospitality Equipment
Tandem Maintenance Gondola for ICE Trains
Bridge Control and Visualization
Roof Opening Systems
Movers, Handling Systems
Retrofit, Expansion, Modernization
Migration S5/S7
Upgrades of Safety Standards
Press Controls
Walkability of Storage Systems
Turntables and Sliding Platforms
Production Centers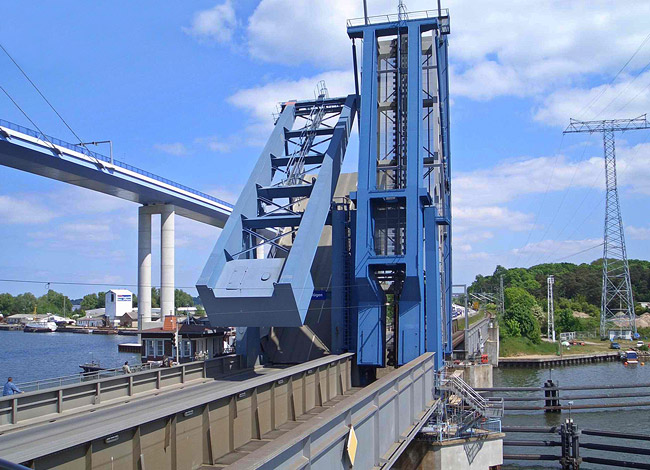 We would be pleased to hear from you and receive your project inquiry. Please share your ideas with us so that we can work together to implement them.
Projects / Technical Support
Dirk Becker
Tel.: 03591 3694-17
Mail: D.Becker@covac.de

We cover a broad spectrum. Innovation, quality, reliability, service & support, and flexibility
Our systems are meticulously designed down to the smallest detail to suit your products and their associated processes.
We have successfully automated processes in the energy supply, medical technology, automotive industry, chemical, food technology, energy, and environmental technology sectors. With this wealth of experience, we are the right partner to realize individual assembly solutions.