Water Technology Systems: Perfect Integration
Experience and Scope of Services in Water Technology Systems:
We provide expert advisory and consulting services on sensor technology for level measurements, pressure measurements, as well as non-contact and maintenance-free measuring technology, particularly using radar-based systems. Additionally, we specialize in designing pump control systems for up to 5 pumping stations, ensuring energy optimization and full programmability of the control processes.
Waterworks
Control Programs:
Performance-optimized network pressure regulation
Filter backflush systems with synchronous control
Load-dependent demanganization, de-ironing
Automatic backflush systems with variable execution schedules
Analytical measurement technology integrated into the control system
Wastewater Treatment Plants
Control technology and WinCC control system for:
Batch reactor plants SBR (Sequencing Batch Reactor)
Special plants for sewage treatment CWSBR (Constant Waterlevel Sequencing Batch Reactor)
Conventional continuous flow systems
Ancillary facilities such as precipitant dosing stations, fecal reception, CHP (Combined Heat and Power) plants
Reservoir Management Systems
Control and measurement technology for:
umping stations
Inlet pump stations
Flood retention basins
Overflow basins
Level measurement stations
Weir systems
Rainfall measurement stations
Other Applications
Communication connection and control technology for:
Pumping stations
Water reservoirs
Pressure boosting stations
Ultrafiltration systems
Meter shafts
Data transmission via radio in the 448 MHz range – non-public mobile land radio (nömL) – time slot radio
Maintenance and Service
Solution-oriented consultation
Maintenance

Inspection
Service
Repair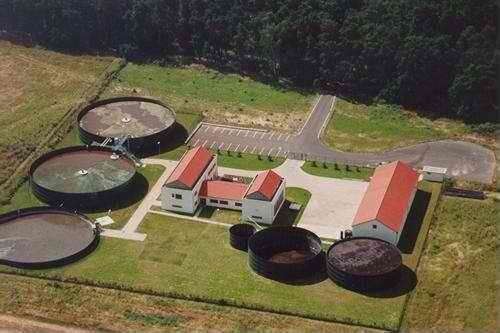 We would be delighted to hear from you and receive your project inquiry. Share your ideas with us, so that we can work together to bring them to life.
Projects / Technical Support
Sandro Manneck
Tel.: 03591 3694-27
Mail: S.Manneck@covac.de

We cover a broad spectrum. Innovation, quality, reliability, service & support, and flexibility
Our systems are meticulously designed down to the smallest detail to suit your products and their associated processes.
We have successfully automated processes in the energy supply, medical technology, automotive industry, chemical, food technology, energy, and environmental technology sectors. With this wealth of experience, we are the right partner to realize individual assembly solutions.