LPG Filling Stations – Perfect Collaboration
LPG filling stations, LPG storage, LPG distribution depots – Experience and Performance Scope
These facilities are used for the storage and filling of LPG (liquefied petroleum gas). LPG is stored in these facilities for further distribution and transfer. It is delivered by road tankers (RTW) and pumped into appropriate storage tanks. The LPG is then temporarily stored in these tanks until it is filled into road tankers for delivery. LPG cylinders are delivered by carriers and stored in the cylinder depot within the operational area before being delivered to customers by carriers.
The operational area complies with the regulations for facilities requiring approval according to the Federal Immission Control Act (BImSchG) and the Major Accident Prevention Ordinance (StörfallV).
LPG plant engineering
LPG storage
Rail tank car filling stations
RTW station for loading and unloading
Measurement, control, and automation technology (MSR)
Process control for the LPG distribution depot
Control of pumps and gas compressors
Control cabinet (measuring station)
Visualization via a touch panel, PC-based control system
Position indicators for remotely controlled fittings (all fittings are in fail-safe configuration)
Pressure, temperature, and content indicators, including overfill protection
Stationary gas detection system
Monitoring of gas compressor operation, including pressure and temperature monitoring
Emergency stop for individual system components with acknowledge button and master emergency stop
Grounding monitoring
Possible operating modes/processes for control:
Pump operation display, including dry running and temperature monitoring
Filling of RTW via compressor
Emptying of RTW using onboard pump
Emptying of rail tank cars (RTW)
Suction of residual gas from RTW via compressor
Emptying of RTW using compressor
Control of LPG cylinder filling system
Design of gas detection system:
At a gas concentration of 20% LEL, an optical alarm (pre-alarm) is triggered inside or outside the measuring station. At 40% LEL, an optical and acoustic alarm (main alarm) is triggered inside or outside the measuring station.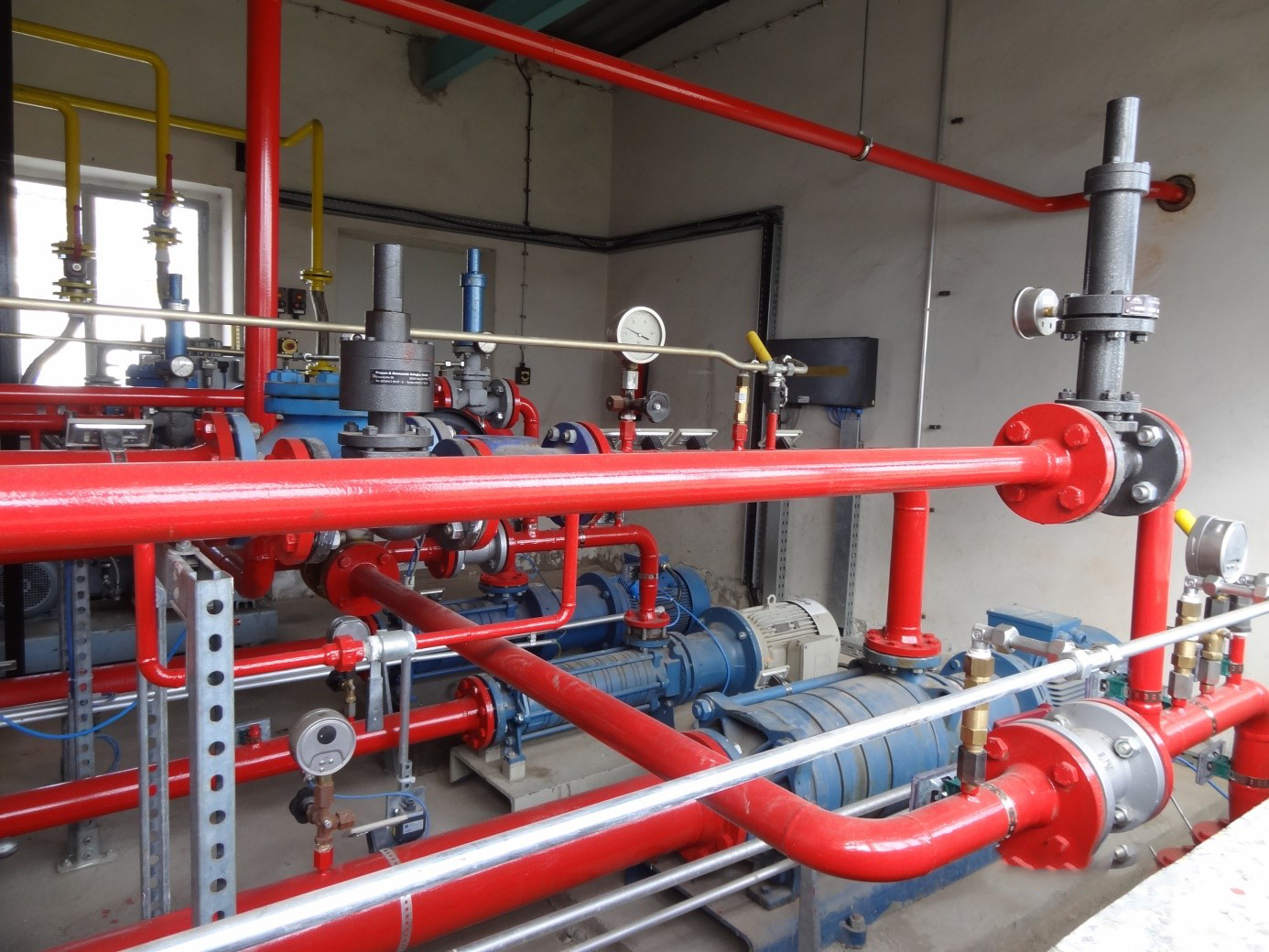 We would be delighted to hear from you and welcome your project inquiry. Please share your ideas with us so that we can work together to bring them to life.
Service & Installation
Stephan Zähr
Tel.: 03591 3694-34
Mail: s.zaehr@covac.de

We cover a broad spectrum. Innovation, quality, reliability, service & support, and flexibility
Our systems are meticulously designed down to the smallest detail to suit your products and their associated processes.
We have successfully automated processes in the energy supply, medical technology, automotive industry, chemical, food technology, energy, and environmental technology sectors. With this wealth of experience, we are the right partner to realize individual assembly solutions.